Wine Tasting – Five Steps to Starting a Wine Collection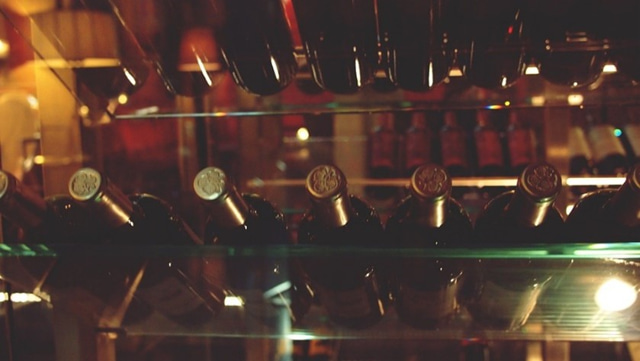 Five Steps to Starting a Wine Collection
Starting a wine collection is on many people's bucket lists. It can seem like a huge investment that is out of reach, but it does not have to be tackled all at once. Over time and with some planning, anyone can put together an incredible selection of wines for their own personal wine tasting at home.
These five tips will help any wine connoisseur get started on their wine collection:
1)  Budget
Considering budget will help a new collector manage their purchases. The initial set-up budget should be separate from the annual wine budget. Budgets can vary greatly depending on how often one enjoys wine tasting at home.
The initial set-up budget for a new wine collection includes things like storage units, insurance, and any renovations that need to be completed. These are important components to a wine collection that protect the integrity of the investment so wine tasting at home can be thoroughly enjoyed.
The annual or monthly wine purchasing budget should take into account wine consumption as well as investment bottles. The more wine tasting at home, the higher the wine budget will be.
2)  Storage
Storage is one of the most important things to consider when starting a wine collection. Some people may start small with infrequent wine tastings at home and only require a small wine cabinet while others may renovate a portion of their home to accommodate a large collection.
Environmental factors, like temperature and humidity, are important to ensuring that a wine collection is maintained at the best possible quality for incredible wine tastings at home. A steady and appropriate temperature for each type of wine ensures that the wine will be good for its entire lifespan.
Correct humidity is also important – too dry and the cork will become compromised, and if it is too moist the label will peel. The storage area must also limit light exposure as sun damage can affect the quality of the wine and the enjoyment of wine tasting at home.
Little things like storing wine near the laundry room negatively affects the wine as well. Vibrations from the washer and dryer can lower the quality of the wine. Some experts discourage wine storage in basements because of the increased possibility of mold growth. Even these seemingly small factors can negatively impact wine tasting at home.
Some wine collectors choose to rent space in an offsite wine storage facility. These facilities are designed specifically for storing wine. The best ones have strict climate controls, are designed to withstand local natural disasters, but are accessible to their owners whenever access is needed. These storage facilities keep wine in the best possible environment to be enjoyed at any wine tasting at home.
3)  Wine Selections
Choosing the wines to start a collection with is one of the most enjoyable parts of the process. Any wine collection should start with three categories: bottles for wine tasting at home in the near future, bottles for enjoying in a few years, and wines to save as investments.
4)  Record Keeping
Most wine connoisseurs are used to keeping detailed records of wines that they have tasted in restaurants or when doing wine tasting at home. When a home wine collection is started, it is important to keep track of each wine and include information about proper storage for each type of wine and each wine's lifespan. Proper record keeping ensures that each bottle is perfect and is enjoyed before it expires.
5)  Appraisal and Insurance
Over time, wine collections can experience dramatic increases in value. It is important for collections to be insured for an accurate amount in case of loss or damage. As wines mature and the collection grows, the insured amounts should be properly updated. In some cases, professional appraisals may be necessary. Wine tasting at home can be done with peace of mind when the collection is insured appropriately.
Following these five important steps to starting a wine collection can help anyone get started. The most important part of wine collecting is to enjoy every step along the journey. Each wine should be purchased with care and consideration. Wine tasting at home can be an enormously enjoyable activity, especially when there is an entire collection to choose from.