How to Find the Best Dairy Free Protein Powders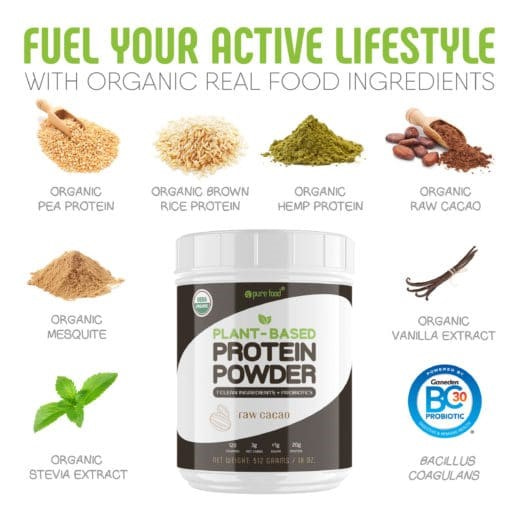 Nutrition deficiency in your diet can be easily fulfilled with the help of the right supplements. Protein powder is one such supplement that helps increase your intake of protein.
The requirement of protein depends on an individual's weight. Generally, an average person requires 0.8 grams of protein per kilogram of their body weight. However, this requirement may vary depending on several other factors.
People may require protein to build muscle mass, lose weight, or for overall wellness and strength. However, choosing a protein powder is a difficult task especially, when we look at the number of options available in the market. Many protein powders contain animal products, and if you are a vegan, finding the right protein supplement can be extremely tricky.
Let us discuss how you can find the best dairy free protein powders for yourself.
1.  Ingredient list
The first and the most important thing to look for in your protein powder is the list of ingredients and their quality. There are numerous plant-based protein powders in the market. This includes rice, soy, pea, hemp, quinoa, flax, pumpkin seed, sunflower seed, chia seed, Amaranth, etc.
Some protein powders are made primarily from a single protein source and are labeled as such. The product could also be labeled as vegan protein powder or protein complex. In such a case, it becomes extremely important to look at the ingredient list and their quantity. Ideally, you should choose a powder with fewer ingredients.
If you are trying to avoid gluten or soy, check the ingredient list to make sure the product is gluten and soy-free.
2.  Match the powder to your needs
As we mentioned earlier, different people require protein powders for different needs. Some may require it to lose weight, while others may use it to fulfill deficiencies in their diet.
Your reasons for including protein powder in your diet determine the type of protein powder you should choose. For example, if you are diabetic, you should pick a dairy-free protein powder with no added sugar. Also, a lower carbohydrate level can be helpful. People with kidney issues can't take a lot of protein at once and should choose powders with low range protein content.
If you have any known allergies, keep them in mind while selecting your ideal protein powder. Also, if you are looking for a post-workout drink, you should check the amino acid composition along with the protein content.
3.  No additives, fillers, or artificial flavors
The presence of additives, fillers, and artificial flavors deteriorates the quality of your protein powder. Choose a powder that does not contain any artificial flavors, sugar, fillers, or additives. Make sure the product is free of preservatives as well.
4.  Third-party testing
Third-party testing can make your product more reliable and credible. It ensures that the product and its ingredients are pure and safe to use. It also vouches for the credibility of labels and ingredient lists mentioned in the product packaging.
Always choose products that have undergone third-party testing from organizations like NSF or informed choice to ensure that your product is as effective as it claims to be.
5.  Consult your dietician or doctor
Last but not the least, you must consult your dietician or doctor before choosing your protein powder. Your doctor or dietician is well aware of your protein needs and other health issues. They also know your allergies and the ingredients that can cause an adverse effect on your health. This puts them in a position to make a better choice when it comes to your dietary needs.
Hence, you must consult your doctor or dietician before choosing a dairy-free protein powder for yourself.
These are some of the crucial factors that can be extremely helpful in choosing an ideal match for your protein supplement needs. They will help you simplify the process and choose a dairy-free protein powder that suits your needs.