Four Great Reasons to Take a Sushi Making Class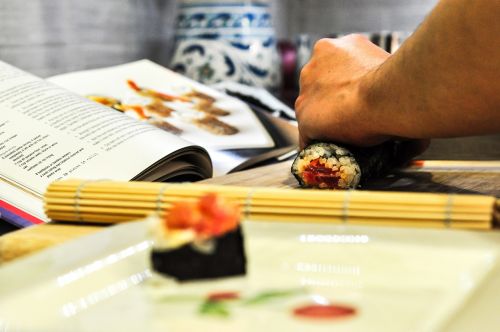 Are you looking to do something out of the box lately? You must be searching all over the internet about piano classes, guitar classes, pottery making, Zumba, and many more. But there's one thing that is literally different from all the searches that you are making on the internet and that is taking a Sushi Class.
Yes, you heard it right. Because sushi making is not only an art, but it gives you the sheer satisfaction of rolling it perfectly, and to top it you get to eat that delicacy! Learning such skill bot only makes you happy but it also helps your brain to function better than usual. Taking a sushi making class NYC will not only enhance your culinary skills but you will also get a chance to socialize with the like-minded people.
Check out these four great reasons as to why you should take a sushi making class.
Healthy food option
Sushi is considered as one of the healthy recipes if you follow a strict diet. This Japanese staple has a high amount of omega-3 fatty acids that play the role of good cholesterol for a healthy heart. The traditional sushi rolls are wrapped in thin seaweed sheets (also known as nori in Japanese) which are rich in iodine. Even if you do not eat seafood, you have the vegetarian option for sushi and many of the ingredients come under gluten-free category. If you are looking out for your calorie intake, then the sushi rolls are around 150 to 300 calories. Sushi is made up to wasabi, rice vinegar, and ginger which is great for your metabolism and digestive health.
Great way to socialize and team building activity
Since sushi making is an intricate form of art, the participants in one class are usually around 10-15 in number. Therefore, you get a chance to not only learn but also know other people.
Are you looking for a team building activity for your employees? Well, this can be a great idea to take them to a sushi making class in NYC so that your employees will do something different from the work routine that enhances their productivity. There are corporate sushi making classes that can be a conductor at your workplace as well where your employees will get to learn making California roll, rainbow roll, handroll to name a few.
Bonding with your family and friends
Do you want to spend a fun summer weekend with your family? Taking a private sushi making class just with your family at the comfort of your own home can be a good idea. There are many sushi making tutors that come to your home to teach you. So, you can learn sushi with your family and enjoy the same for a late-night dinner in your backyard. This is a fun way to bond and spend quality time with your loved ones.
If you want to impress your girlfriend with a special dinner date, doing it with a sushi making class would be a perfect idea. Give her a surprise by planning a private sushi making class for just the two of you.
Save money on future sushi orders
This one is really going to give you a financial benefit. If you take sushi making classes, you will never spend your bucks at an elite hotel where you used to go just to enjoy sushi. Because now that you can make it at home, why go anywhere else? Call up all your friends for a sushi luncheon or have a fun ladies' night and they will surely appreciate and boast about your artful culinary skills.
Therefore, the next time when you are thinking to do something artful and exciting, taking up a sushi making class will be just the right thing for you as it will not only help you appreciate the art of making sushi but you will also learn a new skill. Pair the "You Made" sushi with some great wine and you are good to go for that weekend!